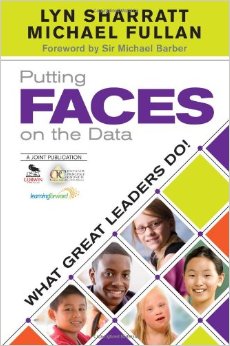 You may have seen this book…once or twice 🙂 I believe it was given to all the Principals in Team 7 (Band 7 schools who work with Jeff Geise as the Lead Principal).  It is a book we often refer to in meetings with our Team 7 Principal colleagues and elements of the book have been implemented across all these schools (not to mention other schools across the country)  You will see elements of it in the work we do from time to time and obviously so key terms you would be familiar with from processes that have already been implemented or discussed.  A key element of this work is the 14 parameters which are a set of improvement areas that set apart high performing schools from other schools.
The explanation for better performance in our view lies in more carefully focused attention to the details in each of 14 improvement areas, or what we call the 14 parameters (Sharratt & Fullan, 2009). It turned out, as we have found time and again, that it is not mere acceptance or endorsement of an idea or practice that counts but rather engaging in the actions that cause implementation.
When I first came to Payne Road I did a bit of mapping of areas that these 14 parameters sit within the National School Improvement Tool.  I had put down some of the activities you were all doing and also what I thought needed to be done but I think that would have changed since then with the full school review.  This alignment of the NSIT and the 14 parameters is below: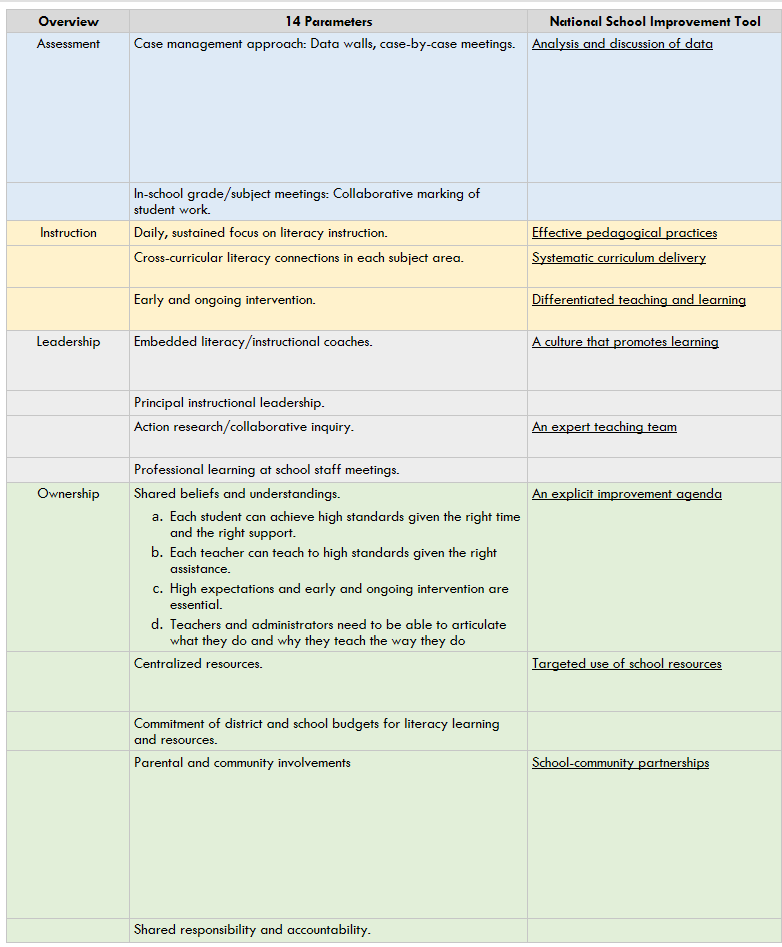 I have also included a video below of Lyn Sharratt talking about the case management process.