People are often quite uncomfortable with change, for all sorts of understandable reasons. This can lead them to resist it and oppose it.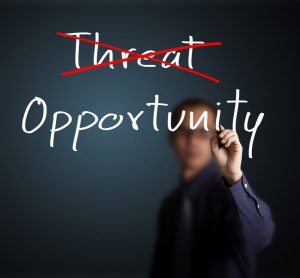 This is why it's important to understand how people are feeling as change proceeds, so that you can guide them through it and so that – in the end – they can accept it and support it.
Bridges' Transition Model helps you do this. We'll explore the model in this article.
About the Model
The Transition Model was created by change consultant, William Bridges, and was published in his 1991 book "Managing Transitions."
The main strength of the model is that it focuses on transition, not change. The difference between these is subtle but important. Change is something that happens to people, even if they don't agree with it. Transition, on the other hand, is internal: it's what happens in people's minds as they go through change. Change can happen very quickly, while transition usually occurs more slowly.
The model highlights three stages of transition that people go through when they experience change. These are:
Ending, Losing, and Letting Go.
The Neutral Zone.
The New Beginning.
Bridges says that people will go through each stage at their own pace. For example, those who are comfortable with the change will likely move ahead to stage three quickly, while others will linger at stages one or two.
Let's examine each stage in greater detail.
Stage 1: Ending, Losing, and Letting Go
People enter this initial stage of transition when you first present them with change. This stage is often marked with resistance and emotional upheaval, because people are being forced to let go of something that they are comfortable with.
At this stage, people may experience these emotions:
Fear.
Denial.
Anger.
Sadness.
Disorientation.
Frustration.
Uncertainty.
A sense of loss.
People have to accept that something is ending before they can begin to accept the new idea. If you don't acknowledge the emotions that people are going through, you'll likely encounter resistance throughout the entire change process.
Whole article:
https://www.mindtools.com/pages/article/bridges-transition-model.htm