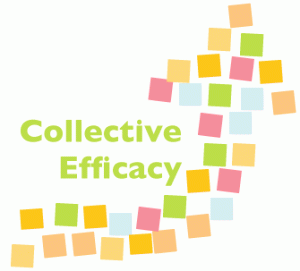 What Is Teacher Efficacy? It's About Believing in Kids
Great teachers have two things in common: high expectations and encouragement.
A good example would be my science teacher. He assigned my class to write an essay on biomes. It had to be 1,000 words, not counting any words less than four letters. It was really hard. I finished it, but some kids didn't.
That's where encouragement comes in. Teacher efficacy is about rooting for kids. When I only get a couple of answers right on a test, or come up a few words short on an essay, a great teacher doesn't say I should've done better. He or she congratulates me on what she got right and helps me focus on how to improve next time.
https://www.naesp.org/sites/default/files/resources/1/Pdfs/Teacher_Efficacy_What_is_it_and_Does_it_Matter.pdf
http://corwin-connect.com/2016/07/fostering-collective-teacher-efficacy-three-enabling-conditions/
Collective Teacher Efficacy: The Effect Size Research and Six Enabling Conditions