It must nearly be Ekka week…I can sense it in the air…
Time to reflect on where we are with respect to our own wellbeing:
Where are you?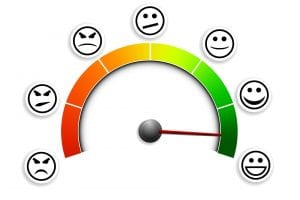 I would like to thank the members of our Wellbeing Team for their continued work in supporting staff and students with respect to wellbeing.  There are a range of resources available out there and the team works with some of these to reflect on the practices of the school and how we can improve wellbeing for all.  I thought I would share a few:
I have put this one up in the staff room for you to reflect on:
Information from MindMatters with respect to schools and wellbeing:
School workplaces can be stressful environments
All work places can be stressful at times– and schools are no different.

Stress is a normal response to the demands of work and while it can affect individuals differently, prolonged or excessive stress is not good for anyone.
Some of the things that can be stressful for school staff may include:
time pressures and workload
poor student behaviour including lack of motivation and effort, disrespect, challenging authority and violence
managing instances of bullying and other behavioural issues
conflict with management and colleagues
adapting and implementing change
being evaluated by others
poor working conditions
self-esteem and status
When these, or other workplace stressors, begin to impact on the mental health and wellbeing of school staff, it is important to take action to reduce or eliminate stress and build better ways of coping.
As with all workplaces, the responsibility for this action is shared between individual staff members, and the organisation. This Spotlight will point to key resources relating to staff wellbeing, including Heads Up created by the Mentally Healthy Workplace Alliance. Heads Up provides individuals and businesses free tools and resources to create an action plan for a mentally healthy workplace, find out more about your own mental health, and get tips on having a conversation with someone you're concerned about.
https://www.mindmatters.edu.au/spotlights/staff-wellbeing
Department of Education wellbeing oneportal page:
https://intranet.qed.qld.gov.au/Services/HumanResources/payrollhr/healthwellbeing/staffwellbeing/Pages/default.aspx
https://mediasite.eq.edu.au/mediasite/Play/701719c3953944eea41c5936c900ba161d