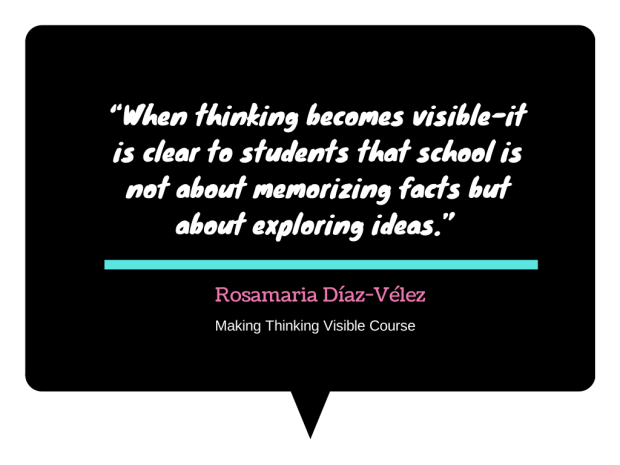 I thought I would take the opportunity to share some resources.
Why I can't stop talking about Visible Thinking
One of the basic tools of the Visible Thinking framework is a series of Thinking Routines, simple patterns of conversation, or protocols, which encourage a spirit of inquiry, reflection, and metacognition. I created the resource below to help the teachers and students I work with as they pursue a Culture of Thinking. My plan is to use it when introducing Thinking Routines as part of an exploration activity. I am hoping these routines will become part of their reflective toolkit, a natural part of their questioning strategy and, eventually, a given in their classroom culture.
http://www.visiblethinkingpz.org/VisibleThinking_html_files/VisibleThinking1.html
http://nicoraplaca.com/how-do-you-know-making-thinking-explicit/
https://www.edutopia.org/discussion/making-critical-thinking-explicit-and-intentional