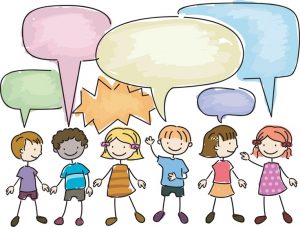 Why grand conversations?
"…student engagement in discussions
about text results in improved reading
comprehension, higher level thinking skills,
and increased literacy motivation."
(Gambrell, 2004)
Oral language is the foundation for the complex literacy skills that are critical to
a child's success in today's knowledge society. The capacity to analyze rich text
(including media and digital representations), to explore different perspectives, to
negotiate meaning and to critically question authors (and authorship) are all expectations
of today's literate learner. This monograph, building on Gordon Wells notion of
"grand conversation," explores the kind of talk that enables students to meet these
expectations and build the comprehension skills that are the foundation for high
levels of literacy.
https://team.oneportal.deta.qld.gov.au/sites/prdss/framework/professionallearning/Document%20Library/Grand%20Conversations%20in%20Every%20Classroom.pdf