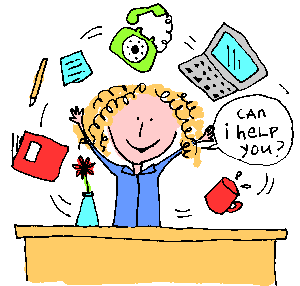 I understand that our jobs are all a balancing act.  We juggle expectations from ourselves, our own lives and families, our students, our parent community, the school and our department.  I don't think we have the balance right yet and it is something we are constantly working towards by reviewing systems and trying to filter down to what is important.  I can only speak for school and will not begin to try and review how everyone manages their busy lives.  I wanted to take the time in this blog to clarify my expectations and where they come from and also to see how my personal belief in Teacher autonomy can still work in this current era of high expectations, accountability and departmental overarching guidelines.  I don't have all the answers and that's why I ask everyone to work in teams to try and get to the core of our business.
Motivation
Without motivation we find our jobs very difficult and we see on a daily basis that motivation can drive our students to achieve or the lack of it hold them back.  I have shared the work of Dan Pink with respect to "Drive" in the past.
This along with other work looks at why we are motivated to do our work.  And we are all motivated by different things.  As a Teacher (or Principal) you are motivated by:
Autonomy – you want to get on with your job as you see fit.  You want to have a say and control over how you teach and implement the other elements of your profession. Sometimes the guidelines and expectations restrict your own creativity.  Prescribed curriculum and pacing can be frustrating.
Mastery – you seek novelty and challenge and may become bored easily without that challenge.  You seek feedback and you look for innovation.  Readily try new strategies, techniques and resources.  Can be frustrated when things don't work out the way you had envisaged or hoped.
Purpose – You need to understand the vision and mission in order to be motivated.  You need to understand an initiative in order to accept and move forward.  You have high expectations for your students and you are interested in what is best for them.  You prefer big picture conversations and can be frustrated by conversations about minutia.
Belonging – You seek feedback, interaction and engagement.  You are interesting in forging relationships and work well in teams.  You are able to reach even the most difficult of students.  Your instructional decisions are based on "who" rather than "what" or "why".  You share resources and ideas with your colleagues though can be a little socially awkward.
We're a complex bunch 🙂
It is probably not as cut and dry as that and we are a combination of all of these.  However, we tend to have a go to behaviour.  The complexity is bringing that all together as a team, complying with expectations and working towards a common goal.  Sometimes I find my job is a case of filtering out the "rubbish" and getting on with what works for our kids. If it was only that easy.  So where do my expectations come from how do we make that work for everyone.
Research & Data
Feedback:
Feedback is one of the top 10 influences on student achievement.
http://education.qld.gov.au/staff/development/performance/resources/readings/power-feedback.pdf
High Impact Strategies
The metropolitan region have a number of high impact strategies that can be found on their edStudio page.
https://staff.learningplace.eq.edu.au/lp/pages/default.aspx?pid=1589357
It is also linked to a number of targets for literacy and numeracy.  This is where the accountability comes from and this is what my Lead Principal will always talk to me about.  And this is the struggle for those of us who like our autonomy.
Data that drives our agenda
This is the data that gives the region the most drama…while our ICSEA is 92 and in the light green category of Upper Quartile expectation (compared to similar schools).  We are performing in the mid upper quartile or mid lower quartile across the board in year 3 and 5.  We all know there are a number of contributing factors and trust me it is not something I lay awake at night thinking about :).  It is just something to be mindful of when you question some of the decisions we make around our programs and our planning and coaching strategies.
Planning, Teaching, Assessment and Professional Learning
Our Teaching & Learning Cycle outlines our process and embeds our other priorities.  My expectation would be that we use this opportunity to plan together and discuss the individual needs of our students as an important part of our professional learning.  It is a way for us to maintain some consistency around expectations though I would hope that this process has enough flexibility to meet your needs.  The autonomy can come in the way you deliver your program but remember those involved are using their experience, expertise and research in helping you to deliver a program that meets the needs of all your students.  I would hope that you all would readily engage in this process as it also shapes our other resourcing including teacher aide time and extra staffing.
https://team.oneportal.deta.qld.gov.au/sites/prdss/teachlearn/default.aspx
When I came to Payne Road I made a decision that we would use the C2C resources particularly the assessment tasks.  I know this is not popular because it can be a bit hit and miss when it comes to the quality of those tasks and the time it takes to deliver that assessment.  My belief is that it is important that we deliver the rigor of the Australian Curriculum and at the moment the C2C resources are there to help us do that.  From some interesting conversations at the Data Literacy day for Metropolitan Band 7 School Leadership teams we reviewed elements of the Australian Curriculum and the intent of those standards as a "C" standard.  If we had the time it would be good to develop some new assessment tasks but at the moment we are all very busy and we will work with what we have.
Reading to Learn and Learning to Read are our current strategies for English and we are still refining.  This is our attempt to balance our program (recommendation from the Full School Review) without throwing out everything we have invested in to this point.
Mathematics will probably become part of our review work in 2017 and beyond.
One final word
It is my intention that we approach this work as a team.  I will continue to seek your feedback but you must remember we can't approach all the work within your personal style or motivation (or mine) as the key approach.  There will be challenges and we won't always agree on the processes in place but I would hope that we can discuss these as professionals.  Remember the ultimate goal is to improve student learning and in the process build our own capacity to meet these needs.
Thanks for your efforts and I hope your day is not too much of this: