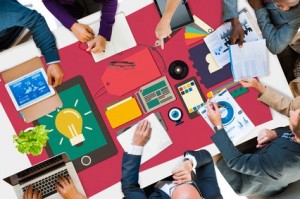 Hi All…I hope your last few days have run smoothly.  This Digital Staff Meeting will have two parts.  The first section will relate to our Full School Review and look for your feedback around possible "Applications".  The second part will form some work around the development of our next 4 year plan.
Part 1: Application
Review the previous post to check the information that we collected.
What is Application?:

This is really a first step in action planning. What could we do with the information that we have  read and shared in the previous staff meeting? How does this influence my work?
Some things to consider:
We learn best by doing…
What are Professional Learning Communities?:
An ongoing process in which educators work collaboratively in recurring cycles of collective inquiry and action research to achieve better results for the students they serve.

Dufour, Dufour, Eaker & Many Learning by Doing: A Handbook for Professional Learning Communities at Work
http://www.allthingsplc.info/files/uploads/DuFourWhatIsAProfessionalLearningCommunity.pdf
Part 2: What great things we did…
A couple of videos to get you thinking about the possibilities.  I have shared part of one of these previously but they will be useful to consider in the context of the activity below.
If you get a chance also have a look at Leigh's post on her blog around augmented reality.
The survey below is anonymous and will be used to shape elements of our vision for the future.  Remember a vision statement is something we look to reach towards.
https://www.surveymonkey.com/r/NRS8328